Implant Restoration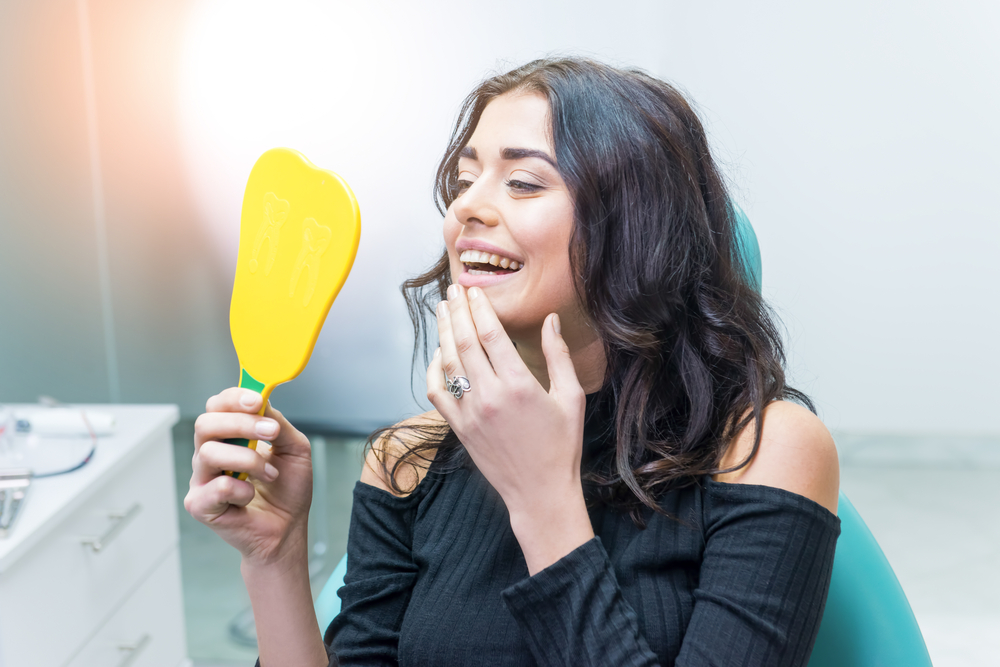 Welcome to Southwest Dentistry in Grove City, OH, where we specialize in implant restoration to bring back your confident smile and optimal oral function. Our skilled team is dedicated to providing exceptional dental care and personalized treatment plans tailored to your unique needs and goals. Let us guide you through the transformative process of implant restoration and help you regain a natural-looking and functional set of teeth.
Dental Implants: A Foundation for Restoration
Discover the power of dental implants, the gold standard in tooth replacement. Implants serve as sturdy foundations for restoration, mimicking the function and appearance of natural teeth. With dental implants, you can regain your ability to chew, speak, and smile with confidence.
Evaluation and Treatment Planning
Your implant journey starts with an initial consultation and examination to determine your candidacy. We utilize advanced diagnostic imaging, such as X-rays and CT scans, to assess the quality and quantity of your jawbone. Based on your individual needs and goals, we create a customized treatment plan to ensure the best possible outcomes.
Implant Placement Procedure
Our experienced team will guide you through the surgical implant placement process, ensuring your comfort with the use of local anesthesia and sedation options. In complex cases, we collaborate with oral surgeons or periodontists to provide comprehensive care. During the healing period, the implants integrate with your jawbone through a process called osseointegration, creating a strong and stable foundation for your restorations.
Restoring Implants with Prosthetic Solutions
Prosthetic solutions are carefully crafted to restore your implants and complete your smile. We offer various types of implant restorations, including dental crowns, bridges, and dentures. Our prosthetics are customized to match the color and shape of your natural teeth, ensuring a seamless blend with your smile.
Dental Crown Restorations
Dental crown restorations are an excellent option for replacing a single missing tooth. Our skilled dentists use high-quality materials such as porcelain and zirconia to create durable and lifelike dental crowns. Experience the benefits of a natural-looking, functional tooth that enhances your smile.
Implant-Supported Bridges and Dentures
Implant-supported bridges and dentures offer unparalleled stability and function. These restorations utilize implants as anchors, eliminating the need for adhesives or concerns about slipping dentures. Enjoy improved quality of life, enhanced speech, and the ability to savor your favorite foods without restrictions.
Maintenance and Care for Implant Restorations
Maintaining your implant restorations is crucial for their long-term success. Our team will provide you with comprehensive instructions on proper oral hygiene and care techniques. Regular check-ups and professional cleanings will help ensure the health and longevity of your implant restorations.
Why Choose Southwest Dentistry for Implant Restoration?
When it comes to implant restoration, choose our experienced dental professionals who specialize in these procedures. We leverage advanced technology for accurate diagnosis and treatment planning, ensuring the best possible outcomes. You can trust us to provide a personalized treatment approach that meets your specific needs, all while delivering compassionate care and support throughout your implant restoration journey.
Contact Southwest Dentistry for Implant Restoration
Ready to embark on your implant restoration journey? Schedule an appointment with us today. For inquiries and further assistance, our friendly staff is here to help. Conveniently located in Grove City, OH, our office hours ensure easy access to our top-notch dental services. Contact us to discover the transformative power of implant restoration and regain your confident smile.