Oral Pathology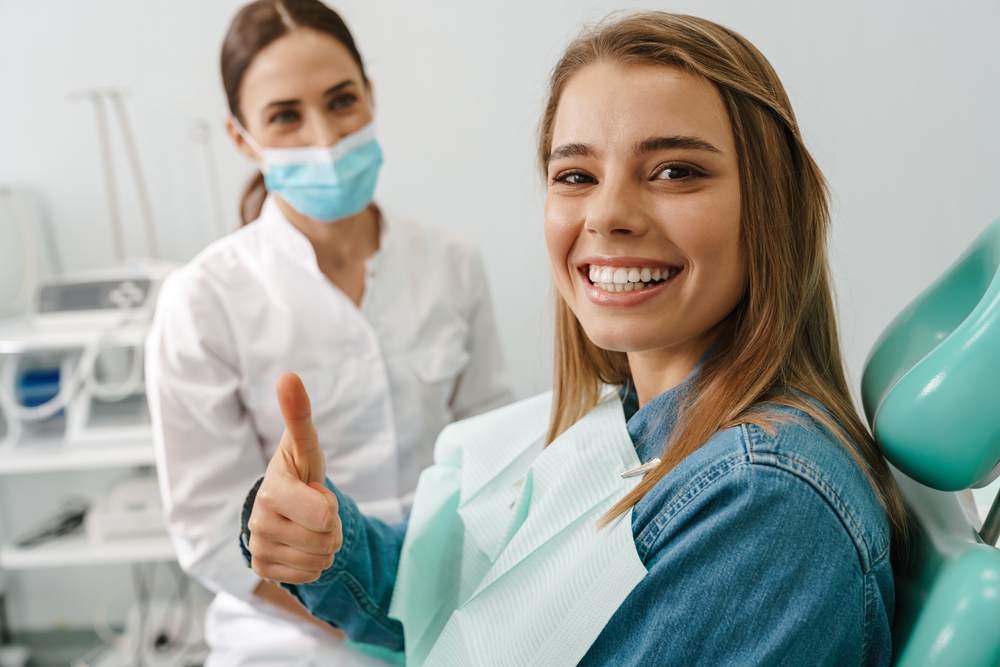 Welcome to Southwest Dentistry in Grove City, OH, where we prioritize your oral health and strive to provide comprehensive care. Understanding oral pathology is crucial for maintaining optimal oral health. On this page, we will introduce you to the field of oral pathology, explain its significance, and provide an overview of the content you can expect to find here.
What is Oral Pathology?
Oral pathology encompasses the study and diagnosis of diseases and conditions that affect the oral cavity and its surrounding structures. It involves identifying abnormalities, understanding their causes, and developing appropriate treatment plans. Oral diseases can range from common infections and inflammations to more complex conditions such as precancerous lesions and salivary gland disorders. We will explore the various types of oral diseases and conditions encountered in general dental practice.
Oral Pathology Evaluation
A thorough oral pathology evaluation is essential for accurate diagnosis and effective treatment. It involves multiple steps, including a comprehensive patient history review, a visual examination of the oral cavity and surrounding tissues, and the use of diagnostic tools and tests. In certain cases, collaboration with specialists such as pathologists and oncologists may be necessary to ensure comprehensive care.
Common Oral Pathology Conditions
In this section, we will delve into the most common oral pathology conditions encountered in dental practice. These include oral infections and inflammations, oral mucosal disorders, oral precancerous and cancerous lesions, salivary gland disorders, temporomandibular joint (TMJ) disorders, as well as other oral pathology conditions. Understanding these conditions is crucial for early detection and prompt treatment.
Importance of Early Detection and Diagnosis
Early detection plays a pivotal role in improving treatment outcomes for oral pathology conditions. Regular oral pathology evaluations are highly beneficial, as they help identify potential issues at their earliest stages. We will discuss the significance of early detection and highlight the advantages of regular evaluations in maintaining overall health and well-being.
Oral Pathology Prevention and Patient Education
Prevention is the cornerstone of maintaining optimal oral health. We will share essential oral health practices to help you prevent oral pathology conditions. Additionally, we believe in empowering our patients through education. We will provide information on self-examination techniques, reporting changes, and lifestyle choices that impact oral health. Regular dental visits play a vital role in preventing oral pathology, and we will explain why they are important.
Why Choose Southwest Dentistry for Oral Pathology Services?
When it comes to oral pathology services, Southwest Dentistry stands out. Our team of experienced dental professionals possesses expertise in oral pathology and is committed to providing exceptional care. We employ state-of-the-art diagnostic tools and technology to ensure accurate diagnoses. Our comprehensive and personalized treatment plans are designed to address your specific needs. We prioritize patient-centered care and place great emphasis on patient education. You will also find testimonials and success stories from our satisfied patients, highlighting the quality of our services.
Schedule an Appointment With Southwest Dentistry for Oral Pathology Services!
If you require oral pathology services or have any inquiries, we encourage you to get in touch with our friendly team.Our office is conveniently located in Grove City, OH, and we have specified our office hours for your convenience.
Thank you for visiting Southwest Dentistry's webpage on oral pathology. We look forward to providing you with exceptional care and supporting your oral health needs.