Restorative Dentistry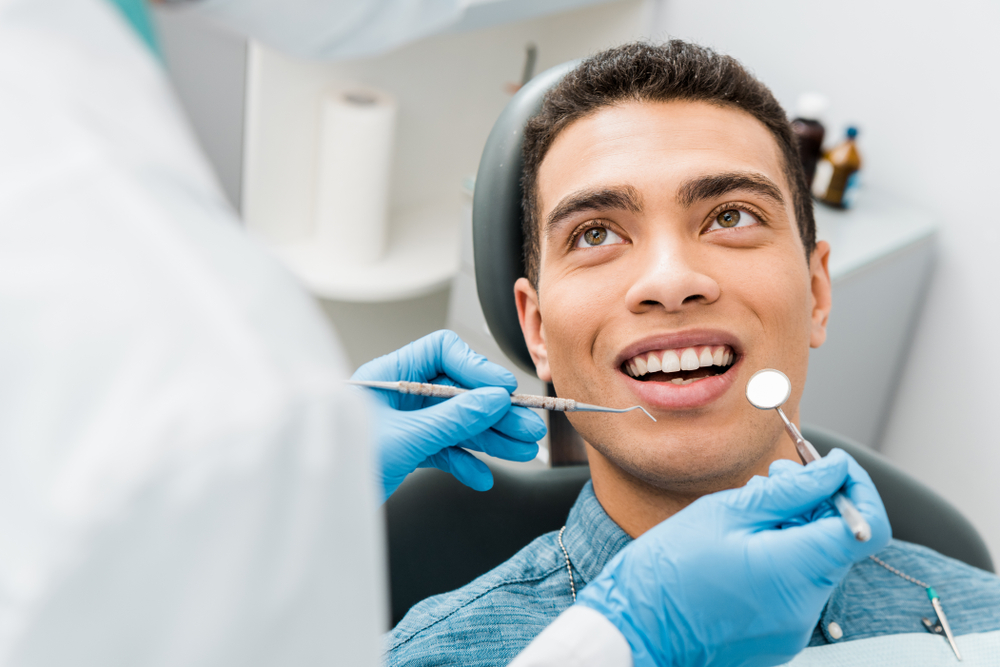 At Southwest Dentistry, we understand the importance of a healthy and confident smile. As a premier dental practice in Grove City, we specialize in restorative dentistry, a branch of dentistry focused on repairing and enhancing oral health. Our goal is to provide you with the highest quality restorative procedures that can transform your smile and improve your overall well-being.
Common Restorative Procedures
Our skilled team of dental professionals is experienced in a wide range of restorative procedures. From dental fillings to dental crowns, bridges, implants, and more, we offer comprehensive solutions to address various dental concerns. Each procedure serves a unique purpose and brings multiple benefits, ensuring optimal oral function and aesthetics.
Dental Fillings
Dental fillings are a common restorative treatment used to treat tooth decay and restore damaged tooth structure. At Southwest Dentistry, we offer different types of dental fillings, including amalgam and composite resin, tailored to your specific needs. Our gentle and precise procedure will help you regain a healthy and natural-looking smile.
Dental Crowns
When a tooth is severely decayed or damaged, dental crowns can provide the necessary strength, shape, and aesthetics for restoration. We offer various types of dental crowns, such as porcelain, ceramic, and metal, to suit your preferences. Our expert team will guide you through the dental crown procedure, ensuring a comfortable and successful outcome.
Dental Bridges
If you're missing one or more teeth, dental bridges can be an excellent solution for restoring your smile. At Southwest Dentistry, we offer different types of dental bridges, including traditional, cantilever, and Maryland bridges. Our precise and personalized bridge procedure will help you regain oral function and restore your natural smile.
Dental Implants
Dental implants are the gold standard for tooth replacement, providing a permanent and natural-looking solution. Our skilled professionals will guide you through the dental implant process, including implant placement and restoration. Experience the numerous benefits of dental implants and enjoy a confident smile for years to come.
Full and Partial Dentures
For patients with multiple missing teeth, full and partial dentures offer a reliable and functional solution. We offer different types of dentures, including conventional, immediate, and implant-supported options. Our team will assist you throughout the denture procedure, ensuring a comfortable fit and restoring your ability to eat, speak, and smile with ease.
Comprehensive Treatment Plans
At Southwest Dentistry, we believe in providing comprehensive treatment plans tailored to your individual needs and goals. Our dedicated team collaborates closely with you to develop a customized plan that addresses your specific dental concerns. In complex cases, we may also work in collaboration with specialists to ensure the best possible outcome.
Procedure Comfort and Anesthesia Options
We prioritize your comfort throughout your restorative procedures. Our dental professionals are experienced in providing anxiety-free treatments, and we offer various options for local anesthesia and sedation. Rest assured, we employ pain management techniques during and after procedures to ensure a comfortable and stress-free experience.
Aftercare and Maintenance
After your restorative procedure, we provide you with detailed post-procedure instructions to promote optimal healing and recovery. We also offer recommendations for maintaining good oral hygiene and prolonging the lifespan of your restorations. Regular check-ups and cleanings are crucial for monitoring and maintaining your oral health.
Why Choose Southwest Dentistry for Restorative Dentistry?
Choosing Southwest Dentistry means choosing a team of experienced dental professionals skilled in a wide range of restorative procedures. We utilize state-of-the-art technology for accurate diagnosis and treatment planning, ensuring the best possible outcomes. Our comfortable and caring environment guarantees a positive patient experience, and we are committed to providing comprehensive and personalized treatment plans that meet your individual needs.
Contact Southwest Dentistry for Restorative Dentistry
Ready to restore your smile and regain optimal oral health? Contact us today to schedule an appointment. Our friendly staff is ready to assist you with any inquiries or provide further assistance. Take the first step toward a healthier, more confident smile.