Your First Visit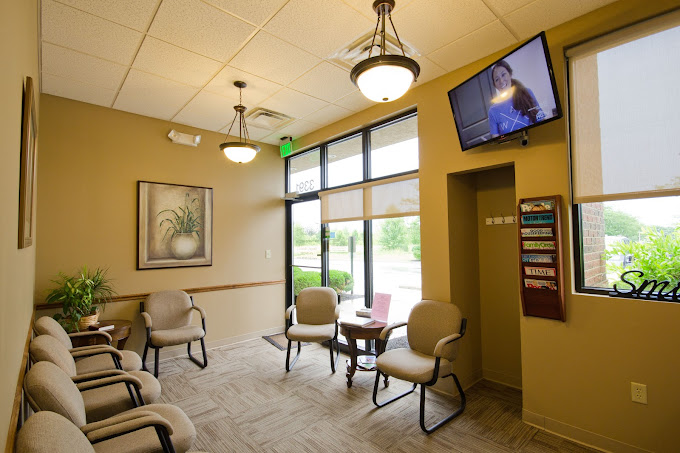 At Southwest Dentistry, we are delighted to welcome you to our family dental practice. We understand the importance of the first dental visit in establishing a foundation for your oral health and overall well-being. Our team is dedicated to providing exceptional care and ensuring that your experience with us is comfortable and positive from the moment you walk through our doors.
Building a Relationship
Creating a comfortable and trusting relationship with our patients is one of our top priorities. Our friendly and compassionate staff members are here to greet you with a warm smile and make you feel at ease. We believe in open communication and encourage you to share any concerns or questions you may have, allowing us to tailor our approach to meet your unique needs.
Comprehensive Oral Examination
During your first visit, we will conduct a comprehensive oral examination to assess your oral health. This examination includes various components such as reviewing your dental history, taking x-rays to evaluate your teeth and jaw, and performing an oral cancer screening. Our experienced dentist will conduct a thorough evaluation to identify any potential issues, establish a baseline, and develop a personalized treatment plan.
Professional Dental Cleaning
Maintaining your oral health goes beyond regular brushing and flossing at home. Professional dental cleanings play a vital role in preventing dental problems and maintaining a healthy smile. Our skilled dental hygienists will perform a thorough cleaning, removing plaque and tartar buildup, polishing your teeth, and providing personalized oral hygiene instructions to help you maintain optimal oral health between visits.
Personalized Treatment Plan
Every patient is unique, and we believe in creating a personalized treatment plan that addresses your specific dental needs and goals. After the comprehensive examination, our dentist will discuss any identified dental issues with you and propose suitable treatment options. We value your input and strive for collaboration, ensuring that you are actively involved in creating a treatment plan that meets your expectations and fits your lifestyle.
Education and Oral Health Tips
We believe that patient education is essential for maintaining optimal oral health. Our team is dedicated to providing you with valuable information and practical tips on oral health and hygiene practices. We will guide you on proper brushing and flossing techniques, offer recommendations for maintaining a healthy smile at home, and introduce preventive measures that can help you avoid dental problems. Regular dental check-ups are emphasized for ongoing monitoring and early detection of any concerns.
Insurance and Financial Information
We want to make your dental experience as smooth as possible, which includes providing transparency when it comes to insurance and financial matters. We accept a wide range of insurance plans and offer flexible financing options to accommodate your needs. Our team will gladly explain the billing process, assist with insurance claims, and ensure you have a clear understanding of the costs involved. We believe in open and honest communication when it comes to your financial investment in your oral health.
Comfort and Amenities
Your comfort and relaxation are important to us. We have designed our practice with your comfort in mind, offering amenities that enhance your visit. From cozy waiting areas to entertainment options, we aim to make your time with us as enjoyable as possible. For patients who experience anxiety or fear during dental visits, we also provide options to help you feel more at ease.
Contact Us for Your First Visit
Your first dental visit is crucial in establishing a foundation for your oral health journey. At Southwest Dentistry, we are committed to providing exceptional care and patient-centered experiences. We value the importance of personalized treatment plans, patient education, and open communication.
Schedule your first visit with us and let us help you achieve a healthy, beautiful smile that lasts a lifetime. We look forward to welcoming you to our practice and being your trusted partners in dental care.