Periodontal Maintenance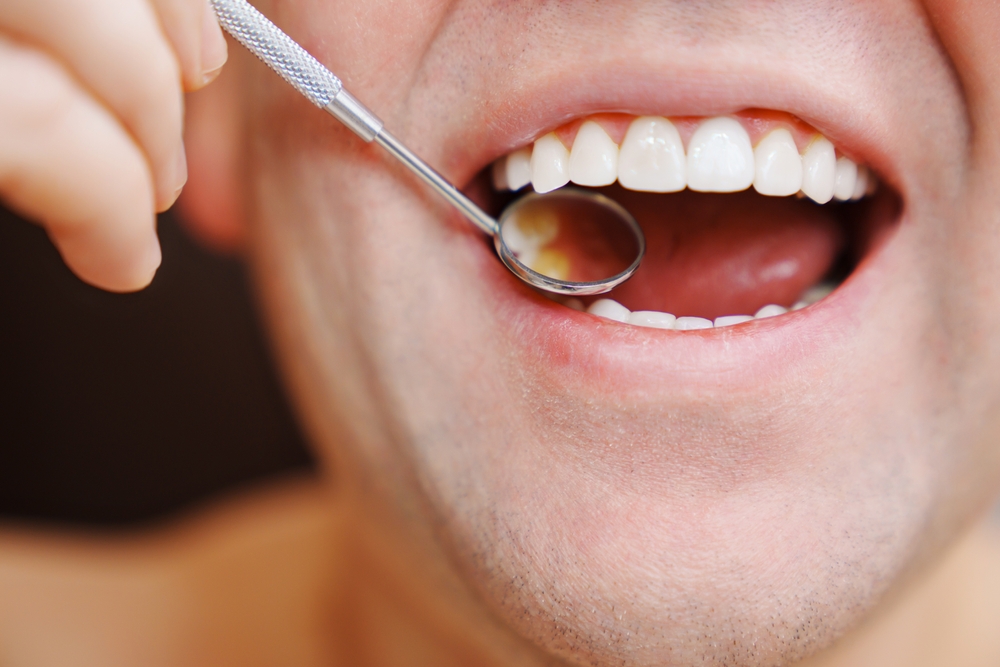 Maintaining optimal gum health is crucial for your overall oral well-being. At Southwest Dentistry in Grove City, OH, we understand the importance of regular periodontal maintenance visits. Our dedicated team of dental professionals specializes in periodontal care, providing comprehensive services to ensure your gums stay healthy and disease-free.
At Southwest Dentistry, we take pride in our expertise in periodontal maintenance. Our goal is to help you achieve and maintain healthy gums, prevent disease recurrence, and enhance your overall oral health. On this page, you will find valuable information about the importance of periodontal maintenance, the procedures involved, personalized treatment plans, patient education, and the reasons why you should choose Southwest Dentistry for your periodontal care needs.
Understanding Periodontal Maintenance
Periodontal maintenance involves ongoing care to prevent the progression of gum disease and maintain the health of your gums and supporting structures. We will explain what periodontal maintenance entails and its role in preventing disease recurrence. You will learn about the recommended frequency and duration of periodontal maintenance visits to effectively preserve your gum health.
Benefits of Periodontal Maintenance
By investing in regular periodontal maintenance, you can enjoy a range of benefits. Our skilled team focuses on the preservation of your gum and bone health, preventing the progression of gum disease, and safeguarding your natural teeth. Additionally, we emphasize the maintenance of dental implants and restorations to extend their lifespan, ensuring overall improvement in your oral health and well-being.
Periodontal Maintenance Procedures
During your periodontal maintenance visits, our dedicated professionals perform a series of procedures to ensure your gums are in optimal condition. Thorough professional dental cleanings remove plaque and tartar buildup, while also allowing for the examination of gum health and monitoring of periodontal pockets. We also prioritize your overall oral health and conduct oral cancer screenings. In certain cases, X-rays and imaging may be recommended for a comprehensive evaluation.
Personalized Treatment Plans
At Southwest Dentistry, we understand that each patient has unique needs. That's why we create personalized treatment plans for periodontal maintenance. By tailoring our approach, we can address your specific concerns or risk factors effectively. We also collaborate with specialists, such as periodontists or oral surgeons, if necessary, to ensure you receive the most comprehensive care possible.
Home Care and Oral Hygiene Instructions
Maintaining optimal gum health requires a combination of professional care and consistent home care practices. We will educate you on the importance of proper oral hygiene practices and provide instructions for effective brushing and flossing techniques. We may also recommend the use of antimicrobial rinses or other specialized products to enhance your oral health. Additionally, we can offer dietary recommendations to support optimal gum health.
Monitoring and Early Detection
Regular assessment of your gum health and periodontal pockets is an essential part of our periodontal maintenance program. By monitoring any changes or signs of disease recurrence, we can provide prompt intervention and make necessary treatment adjustments when needed. Our commitment is to ensure your gums stay healthy and free from gum disease.
Patient Education and Support
We believe that patient education is key to achieving optimal oral health. Our team will provide comprehensive education on the importance of periodontal maintenance and explain the connection between gum health and your overall well-being. We offer resources and guidance to help you maintain optimal oral hygiene practices at home. Moreover, we are here to address any concerns you may have and provide ongoing support throughout your periodontal maintenance journey.
Why Choose Southwest Dentistry for Periodontal Maintenance?
When it comes to your periodontal care, Southwest Dentistry stands out as your trusted partner. Our experienced dental professionals specialize in periodontal care and are equipped with state-of-the-art technology to ensure accurate diagnosis and treatment. We develop comprehensive and personalized treatment plans tailored to your needs, ensuring the best possible outcomes. Our patient-centered approach places emphasis on education, empowering you to take control of your oral health. Don't just take our word for it – read our testimonials and success stories from satisfied patients who have experienced the quality care we provide.
Contact Southwest Dentistry for Periodontal Maintenance
Take the first step towards optimal gum health by scheduling your periodontal maintenance visit with us. We are here to assist you. Choose Southwest Dentistry for your periodontal maintenance needs and experience the highest standard of care for your gums and overall oral health.