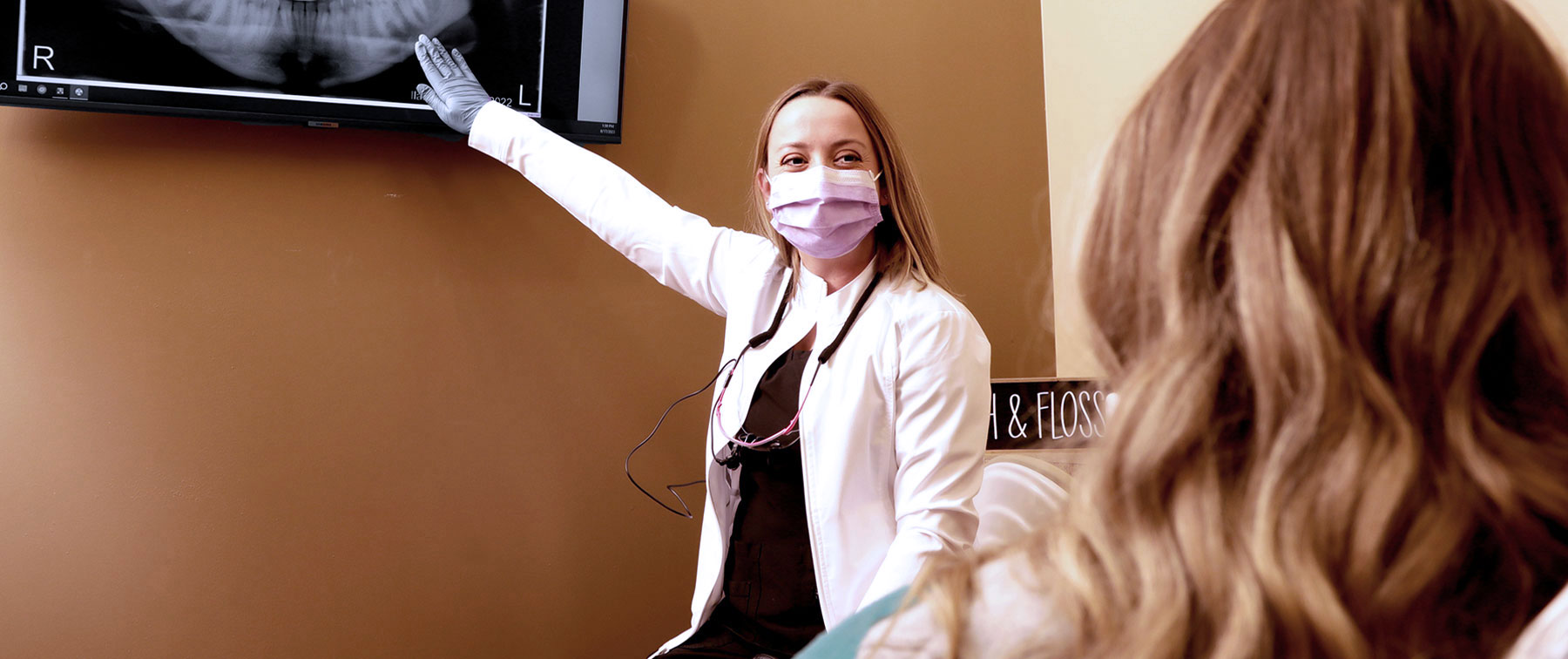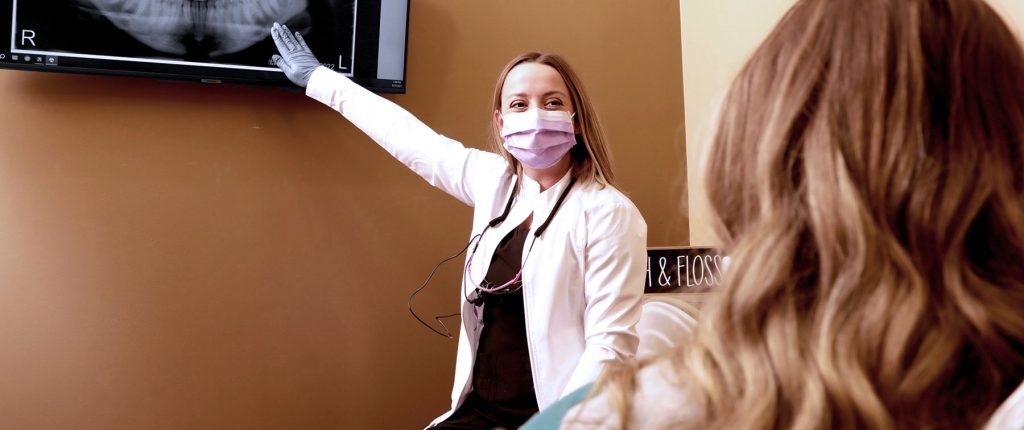 At Southwest Dentistry, Dr. Tori Blem and her team understand that quality dental care is based not only on experience, skill, and education but also on a solid foundation of positive relationships with our patients and among our team members. We have created an inviting, fun, and friendly office environment where conversation and laughter are ever-present.
Dr. Blem loves becoming a true installment in her patients' lives, watching families grow, and caring for people year after year. These aspects of dentistry motivate Dr. Blem to be the best provider she can be for patients whom she thinks of as friends. In addition to the artistic aspect of dentistry — fixing things that are broken, perfecting imperfections, thinking outside the box, constantly learning, and always being challenged — it's the continued check-ins every six months and building trust with her patients that Dr. Blem enjoys.
At Southwest Dentistry, we combine the power of patient relationships with state-of-the-art tools, technology, and techniques to provide a wide range of services and the highest quality dental care to patients of all ages.
Personalized Treatment Plans Created With Care and Comprehensive Services
Dr. Blem and the team at Southwest Dentistry are highly experienced in using advanced dental tools and techniques to provide a wide range of dental treatments to the whole family. In addition to comprehensive restorative dentistry, we also specialize in preventive care and cosmetic dentistry. Some of our specialty services include creating brighter and whiter smiles with cosmetic services, in addition to straightening teeth and correcting orthodontic issues with clear aligners. We improve the form and function of our patients' smiles with restorative treatments such as dental crowns, full and partial dentures, and bridges.
We strive to give each of our patients the best dental experience they have ever had. From the first phone call and appointment to our patients' ongoing care, we work hard to cultivate a seamlessly positive and successful dental care experience. We deliver treatments with clear, easy-to-understand explanations and positive outcomes in a relaxed and enjoyable environment.
Dr. Blem genuinely enjoys connecting with each of her patients, getting to know them better with every appointment. She loves hearing what her patients have to say, what they have going on in their lives, and building bonds with patients while providing them with highly personalized dental care.